Fellow Hard Boiled and Noir buffs, June 1st 2015, Hard Boiled Books will release
THE CASE FILES OF
HARVEY VALENTINE
PRIVATE DICK IN
GOLD DIGGER
This will be our first novel publication from noted best selling author, R. Archer. Archer is noted for giving us tongue and cheek laughs with his works of political satire, comedy, comedy-horror, speculative fiction and erotic-horror. Now the author advances to the stage of Novelist, with The Case Files of Harvey Valentine. A planned series, with the pilot novel: GOLD DIGGER, starting it off for private dick, Harvey Valentine.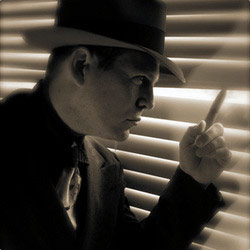 Harvey Valentine is a private investigator, a PI with a conscience that seems to get in the way, most of the time, but he does manage to get the job done. The Case Files of Harvey Valentine is not your typical private detective fiction. As the author puts it, "the book brings to life, everyday occurrences of life not normally written about." And the author will having you grinning, and squeaking with laughter besides delivering hard hitting, hard boiled action with Harvey Valentine.
The story is centered around a mid size town in Michigan on the shores of Lake Michigan, not a place where you would think you would find corruption, but corruption finds Harvey in Gold Digger. Written in a Noir PI style that will have NOT wanting to put the book down till you have finished it.
So what would Harvey Say? Find out by continuing to follow this blog. Hard Boiled Books will be posting daily starting 5/23/15, short excerpts of dialogue and prose from THE CASE FILES OF HARVEY VALENTINE PRIVATE DICK IN GOLD DIGGER.